The Artega Scalo Superelletra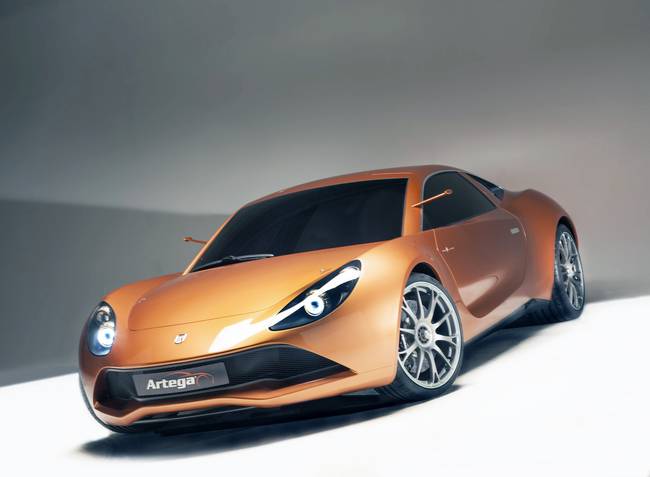 About Artega
According to leading market research institute GfK, Artega is perceived as high quality, of special design and with sporting performance.
These characteristics are fundamental to Artega's designs, which result from the passionate team of inspirational design engineers who have mastered the art of sports car manufacturing. Their customers demand excellent driving dynamics, exclusivity and "something special". In Artega they receive that exclusivity combined with state-of-the-art technology.
The story began in 2009 with the original Artega sports car. A completely new two-seater GT, powered by VW V6 petrol-engine, featuring beautiful lines and dramatic proportions. It won awards for comfort, precise handling and driving pleasure. With its timeless design the Artega GT in on the way becoming a classic.
CEO of Artega, Klaus Frers is the great, great, great grandson of electric vehicle inventor, Christopher Becker, who developed the very first electric vehicle as long ago as 1835. It is consistent, therefore, that Artega has chosen to develop the electric car theme even further.
In 2015 an electric version of the Artega GT was showcased, powered by two rear-mounted high power electric engines. Its name was Scalo, after a winning Westphalian stallion with the same name. This concept car sowed the seed for a further developed model, with much more power, greater performance and even greater range. The target range was 500km.
Pursuing the electric power route Artega has dispensed with petroleum engines and wants to promote the switch to electromobility also in the arena of super sports cars. Consequently, Artega has now sold the know-how, the production facilities, and tools for the Artega GT to US company Saleen, which will build the vehicle with a different engines in China under its own brand.
The focus of Artega is now on producing an exclusive car that embodies great looks, stunning performance, luxury and practicality, for customers with a unique lifestyle. The target is to become the alternative German super sports car maker, offering high performance cars for everyday use, with a car at the very top of its market segment.
With an established skilled workforce in Delbrück (Germany), an international network of experienced suppliers and significant funding from the sale of the GT-assets, Artega will launch the Scalo Superelletra into an enriched world of sports cars.
Welcome Scalo Superelletra, styled by renowned Italian design house, Touring Superleggara. The name "Superelletra" is a play of words - the Italian words for superlight (superleggera) and electric (elettrico).
Pure formula-feeling in three-seater
Artega Scalo Superelletra
Ultimate driving experience – Cockpit encloses the centric sitting driver
Innovation – Novel displays looking like rear mirrors
High Tech – Latest generation curved OLED touch displays
Ergonomics – Suitability for daily use by easy entry and exit